With Valentine's Day coming up, I'm thinking about ways to gift my sweet husband, Zachary, and I bet you are thinking about how to gift the man in your life, too.
What can we do to bless these amazing men in our lives & show them how much they are loved?!
Go Home Made
Our first year of dating, I made Zachary a bag of all the things I loved about him.
Everyone loves to hear the ways they are loved and we should never tire of telling our special men how wonderful they are. This year I made him an encouragement jar with 75 reasons I love him.
Valentine's Day is a good day to start a date box.
Fill a box with fun date ideas or just simple ways to spend time together.
A Little Spice
Red hearts-Dares // Pink Hearts-Truths
This gift is fun & easy to make. Plus, it comes with an extra bonus-- It probably ensures you'll be getting a massage! A gift that gives back- to you! :) Nice!
But remember, this is Valentines' Day, a day devoted to love!
So, make sure your one and only gets a massage, too!
6 tsp of grape seed or canola oil
8 drops of an essential oil of choice
(lavender, mint, rose hip and jasmine are great, relaxing choices!)
Mix & store in a dark glass jar.
Tie a ribbon around it and give it to your man!
I love the idea of buying an experience that we can both enjoy together. There's so many possibilities.
-a room at a nice hotel and massages
-entries to a 5k or 1/2 marathon
-tickets to a local concert
-Buy the stuff for a fondue Night
-Plan a progressive Dinner
From the Store
Don't have time to make something? Why not go old school and buy him
something creative from the store?
A Beer Maker
Though Zachary is not a huge drinker, I know they he would so enjoy learning how to make beer.
Who wouldn't love to make their own beer?
Personalized Leather Journal
We are both huge journal people. We use our journals every morning for prayer, meditation and to reflect on what the Lord is doing in our lives.
Zachary just mentioned the other day how he wanted a new leather journal.
How much better would it be if it had his name on it?
I think these pics are awesome and would be perfect for an guitar playing man.
This is such a practical gift made personal.
I know this gift wouldn't go unused!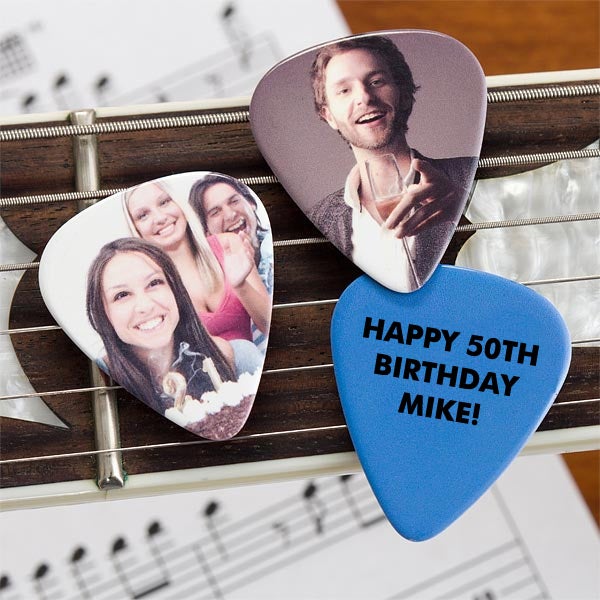 How about making a book for your loved one?
I think this is so fun and sweet.
I love that you can make up the story and fill the pages with whatever is in your heart.
What will you get your man this year?