For my birthday (last November!) Zachary had a surprise trip for me to Nanjing! His dad generously booked us a room at the
Intercontinental
, which is housed at the top of the tallest building in Nanjing & a symbol of the city. The hotel is gorgeous on the inside and out, hosts a full service spa & indoor and outdoor pools. :)
And now for my very un-professional pictures & maybe some off topic pictures, too. :)
We loved our stay there. Especially, when after a few hours from check in we heard a knock on the door, answered, and received a sweet little birthday cake and card from the hotel. I love the small touches that make you feel welcomed at hotels! The Intercontinental definitely had those touches. :)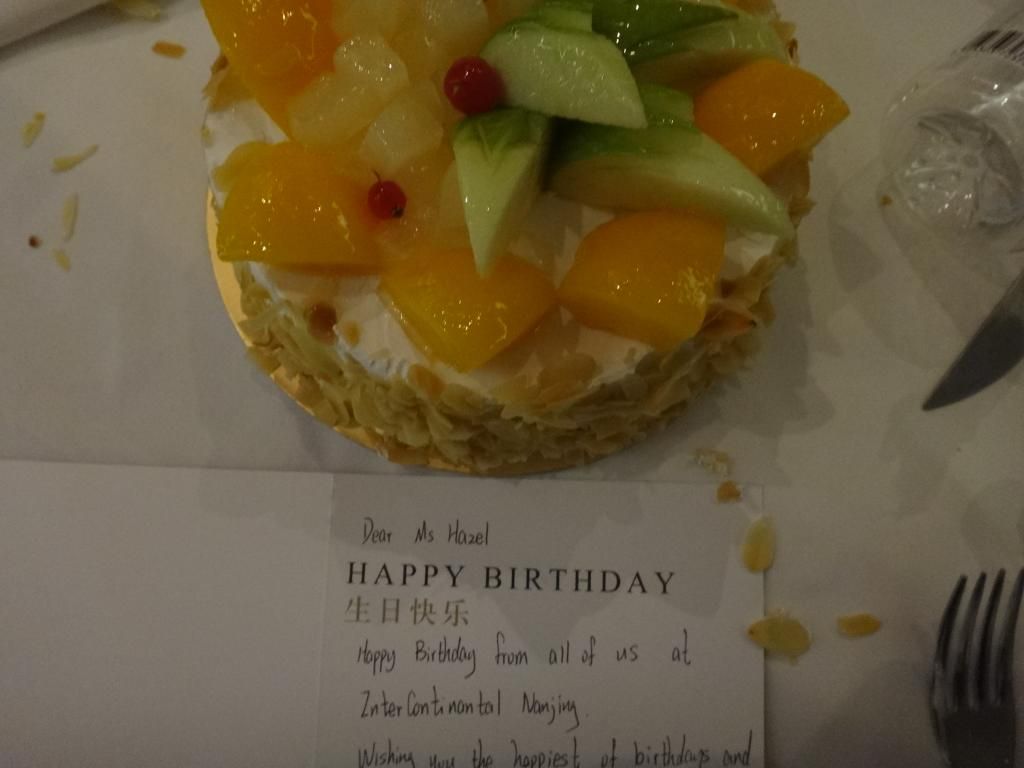 There's the Intercontinental, against the smoggy sky, from the Nanjing Wall.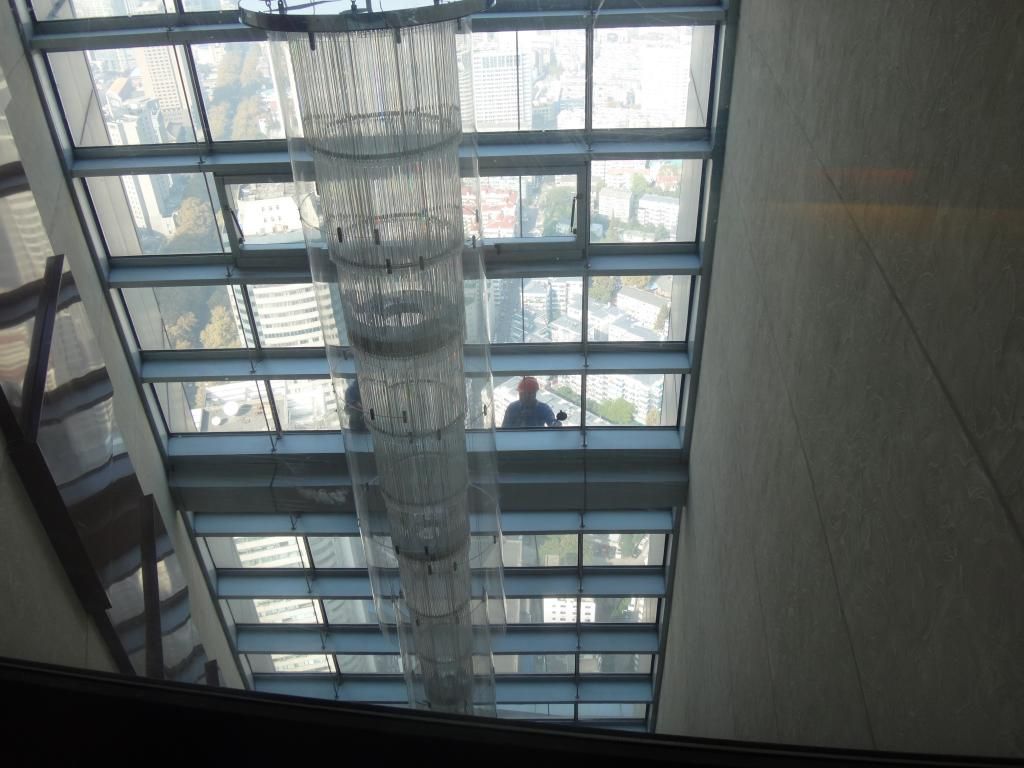 Look how crazy high up these window cleaners are!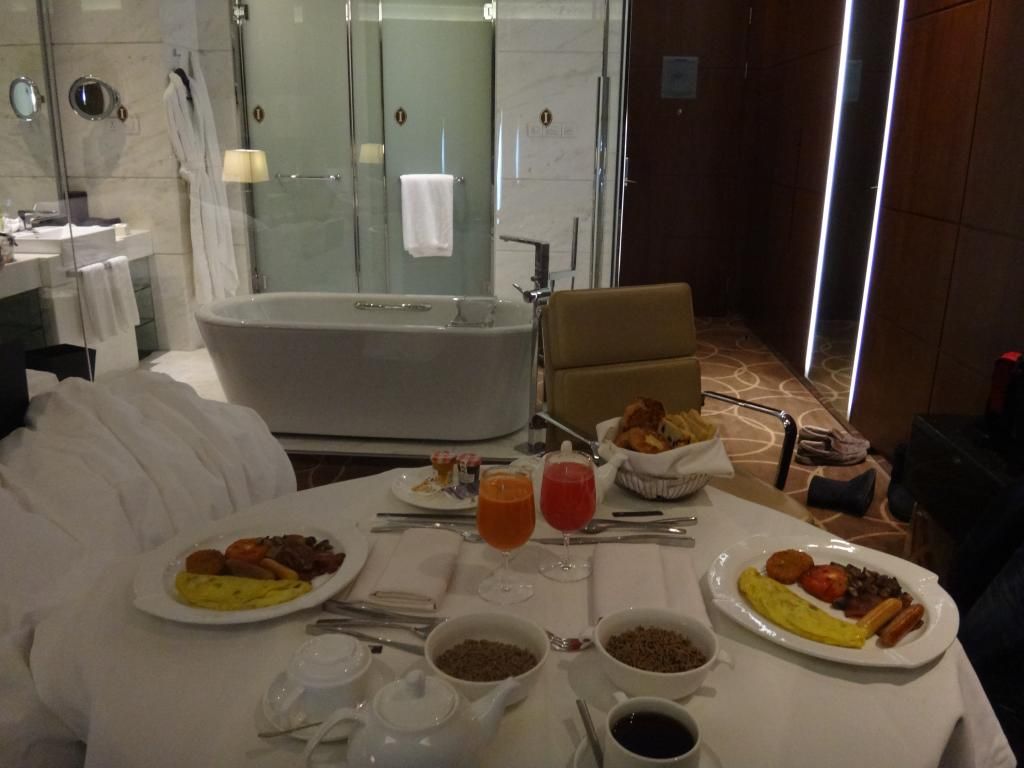 We ordered breakfast in our room one day and it was AMAZING! We felt so very fancy.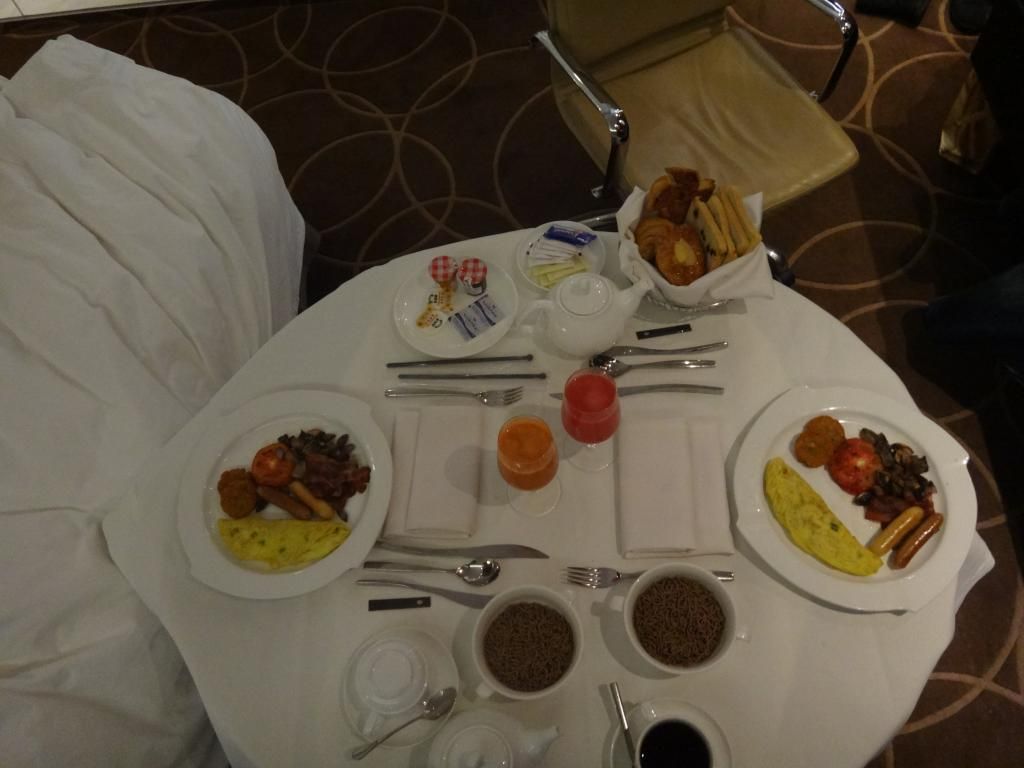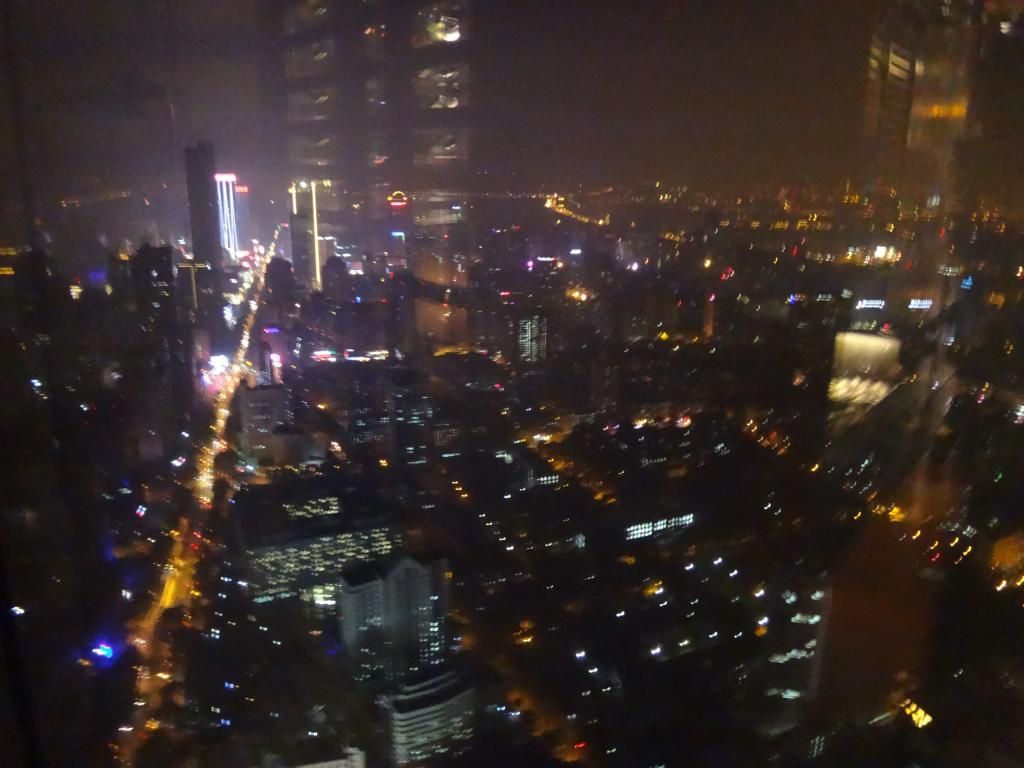 One night we went to the 45th floor to the Sky Bar Lounge to enjoy some drinks and the view. It was a great view and so peaceful. :) We ordered desserts from the lobby cafe downstairs and brought them up to the lounge to enjoy with our drinks. :)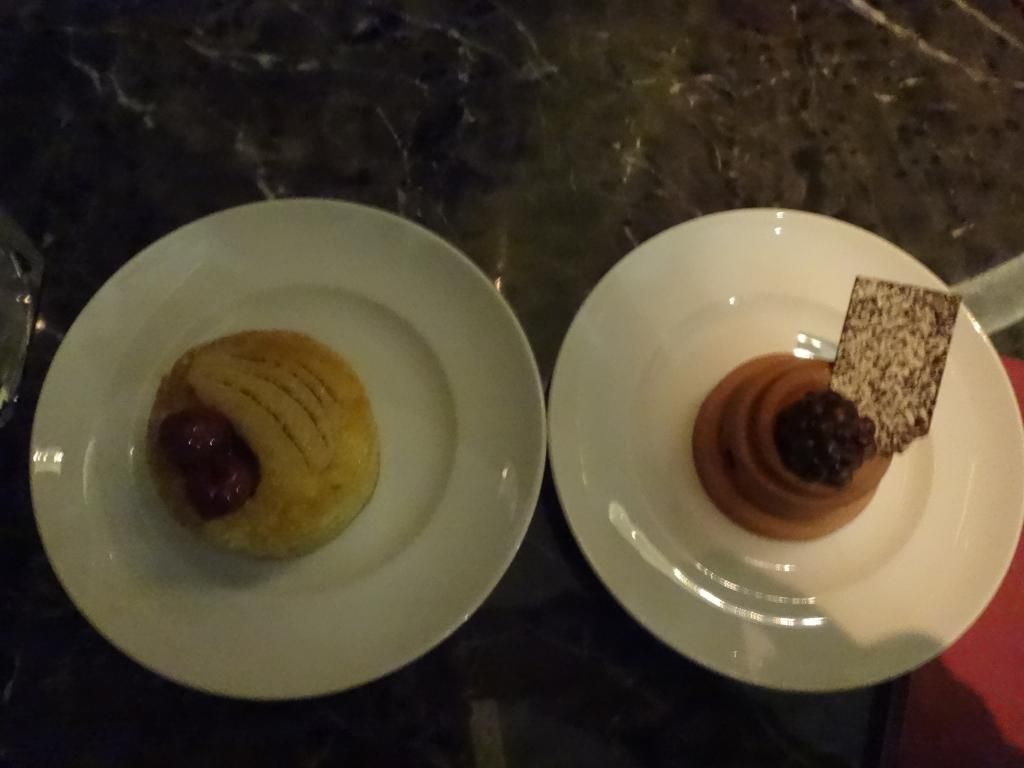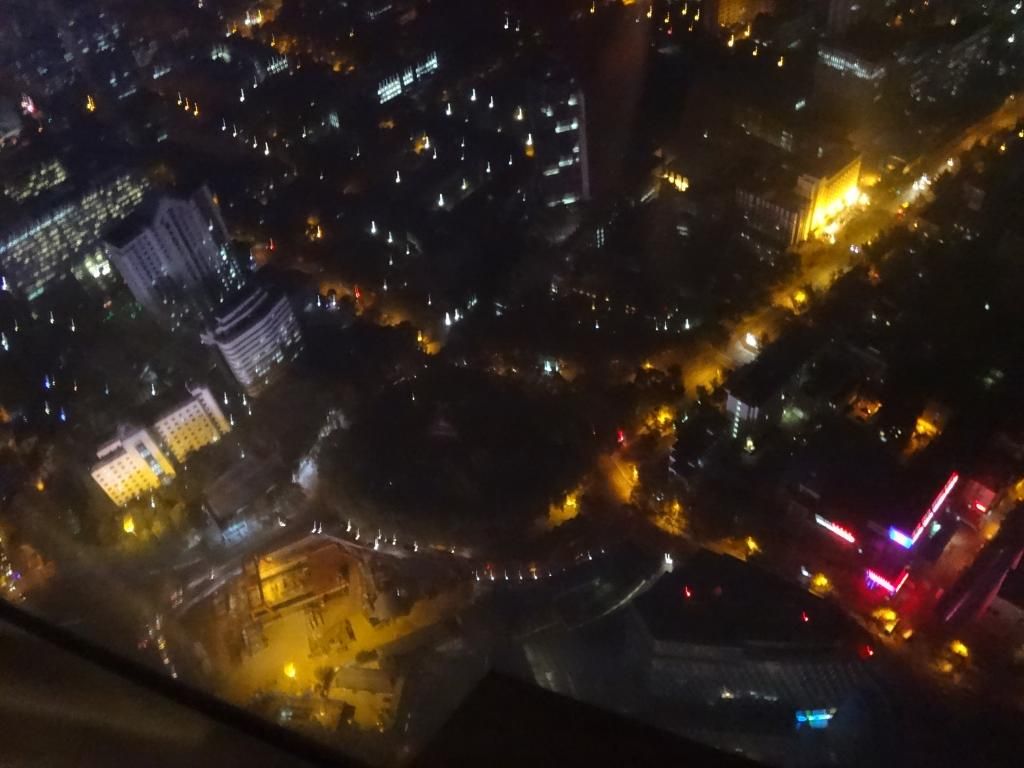 I kind of loved the little coffee shop & dessert cafe on the first floor. I loved their coffee & with the windows, it was the perfect place to plan for our day.
Nanjing had one of the best city guides I've seen. It was so helpful! You can pick yours up at the Nanjing airport.
It had activities by area, which was extremely helpful.
It even listed the top 10 Iconic Nanjing foods to try & where to find them. We tried tangbao (obsessed!), pan-fried beef dumpling, sesame pancakes & pidu noodles while in Nanjing.
I loved the beautiful flowers at the tables, too!
Though this has nothing to do with the hotel, I thought it was worthy of discussion. In the Nanjing airport, on the way home to Qingdao, I saw that McDonald's had a pumpkin spice latte!!!! What?!?! I was shocked! Had McDonald's in China always had that and I'd been missing out all that time?! I was sure to get one!
They even had a little cinnamon stencil to make a pumpkin on top. Cute!
It was no Starbucks Pumpkin Spice Latte but it was still delicious and I was thankful! It was a perfect way to end my birthday weekend.
Also, worth talking about, China Eastern Airlines 'Orphan Health Program.' They always include one of these little envelopes on the Asian airlines flights we've flown. They're not always the same program, but we have usually got them on our plate at one of our meals, all great initiatives the airlines are supporting. I think it's pretty great. :) Who knows how much actually goes to orphans, though.
Also, check out our planes shadow in the ocean? I think it's cool. :)
Love, love flying at sunrise or sunset. It's so beautiful!
Flying in to Qingdao at night. Home sweet home. (then. :( we miss you Qingdao!)
So. The moral of this post was to go to Nanjing & when you do, check out the Intercontinental. :)
Thank you Da-da Mosby ;) for the wonderful weekend at the Intercontinental! And thank you again Zachary for the surprise! I love you!!